Last week new CHP Captain Joe Flores warned us that a moment's inattention can lead to major problems while driving. That's reportedly what happened to a Lemoore, CA man today as he drove south on 395 nearly Crowley.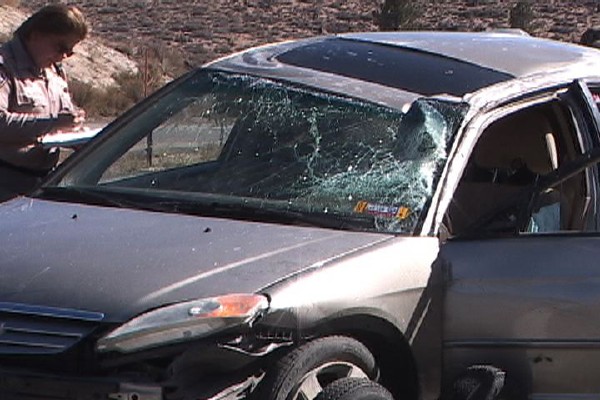 The CHP reports that 20 year old Cody Hudson was driving with 4 passengers when he took his eyes off the road to adjust his car radio. Officers said the man's car drifted off the road and into the center median.
The driver then steered his car to the right to get back on the highway, but he overcorrected and veered up over an embankment, rolling over.
The CHP said that all five occupants of the vehicle were wearing seatbelts and only three of the five sustained minor to moderate injuries. Officers said that a two year old boy was properly buckled into a car seat, sitting in the middle backseat. He sustained no injuries from the collision.
The CHP underscored that the seatbelts worked and prevented injuries.