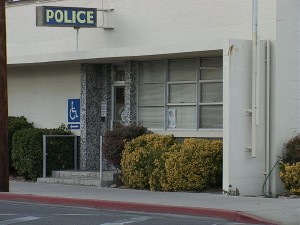 At nearly 1:30 Monday morning at North Sierra Highway at Barlow Lane, Bishop Police stopped a man for what they called a minor traffic infraction. Officers said that they conducted a search of the vehicle, confiscated illegal narcotics and arrested the driver and two passengers.
Police said officers recovered a scale, plastic containers, stash cans, packaging materials and numerous illegal narcotics. The narcotics included 126 ecstasy pills, 100 hydrocodone pills, 14 testosterone pills, 7.4 grams of cocaine and 184 grams of marijuana.
Officers arrested Raymond Louis Rodrigues, 25, of Upland; Toni Lorell Zarate, 27 of Azusa; and Ky Ta, 38, of Alta Loma. Police said the three individuals were arrested for possession of marijuana over 28.5 grams, possession of marijuana for sale, possession of narcotics, possession of narcotics for sale, and transportation of a controlled substance.
Officers took all three to the Inyo County Jail where they were reported to be waiting for arraignment.