The man behind the wheel of an SUV during a tragic drunk driving accident near Olancha will be sentenced to prison. Inyo District Attorney Art Maillet had filed second degree murder charges against 24 year old Luis Rojas after the July 12th incident.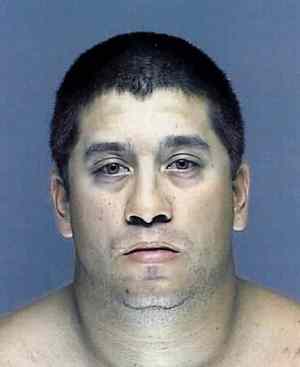 According to California Highway Patrol officers, four Bakersfield residents were driving northbound on Williams Road when the accident occurred. Rojas was driving a 2003 GMC SUV with one passenger in the vehicle and two riding on the roof.
Maillet reported that witnesses stated Rojas and three other individuals had been drinking that morning when the group decided to go looking for a place to fish. Maillet says, At some point, two of the individuals decided to climb out the rear window and onto the roof of the vehicle driven by Rojas.
Maillet reports that Rojas was travelling at a high rate of speed with the two people on top of the vehicle, when its alleged that Rojas hit the brakes hard causing the victim to fall from the top of the vehicle. The man, 32 year old Marcos Torres, later died at Southern Inyo Hospital. Rojas and the victim were friends when this tragic accident occurred.
Under the plea agreement, the second degree murder and manslaughter charges were dropped, along with what could have been a second strike under the three strikes" law. With three DUI charges, leaving the scene of an accident and other charges, Rojas will serve at least 80% of a 12 year sentence, Maillet reports.