Whether you believe the results or not, the report by the firm, Retail Coach, prompted thought about local business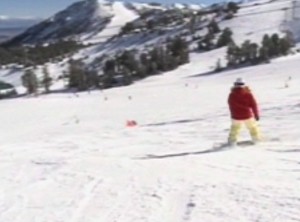 communities. The firm told the Bishop City Council that $150 million is spent annually out of town. How to capture more of that? Additional information may come from the Sierra Business Council's current economic assessment project region-wide in Inyo-Mono.
We spoke with Alan Pietrasanta of SBC and Bishop Mayor Jeff Griffiths on that last week. They look forward to the findings of that economic project. Until then, they both made comments about what to do simply to improve the picture, one that may be better than many parts of the country. Pietrasanta said businesses can go to work right now on better customer service. Mayor Griffiths pointed to the silver lining – tourist numbers in the Eastern Sierra have remained strong in spite of the recession.
On the customer service note, in Mammoth Lakes the Chamber of Commerce has lately worked on the Mammoth Ambassador Program with Jack Copeland at the head. Officials have made note that the overall visitor experience has a lot to do with interactions with employees and residents of the community. As Copeland has said, if our visitors have a great experience, they are more likely to return. Great hospitality is the key word in this program. You can check it out at mammothlakeschamber.org.
Copeland said that right now he's raising money to buy prizes. Cards will go out and prizes will be won. Copeland said this is a way to reward those who are at work on the Ambassador Program. Prizes include items like a free cup of coffee, pair of goggles, dinner discounts, motel discounts. The grand prize – outdoor equipment.