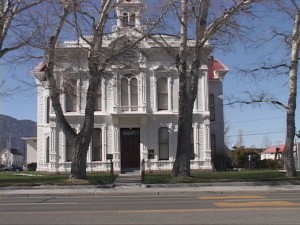 Mono County is pleased to announce that a conditional offer of employment has been extended to Ms. Leslie L. Chapman for the position of Director of Finance.
Ms. Chapman is coming to Mono County after 10 years as the elected Inyo County Auditor-Controller. As the Auditor Controller she oversaw 8 employees and a budget of approximately $80 million. Ms. Chapman is a Certified Public Accountant licensed in the State of California. She graduated Magna cum Laude from the University of the Pacific in Stockton with a Bachelor's degree in Business Administration/ Accounting. She also has a Master's degree in Accounting from California State University, Sacramento.
The interview panel was pleased to find someone not only well qualified for the position, but also so enthusiastic about the challenge. We expect Ms. Chapman to start employment with the County on May 1, 2013 and look forward to her contributions.