Reports from local law enforcement indicate that two off-duty Mammoth Police officers were involved in a Thursday night fight at Rustys Bar in Bishop. Further reports indicate that the two officers involved were the same officers involved in an earlier assault-type incident in Las Vegas.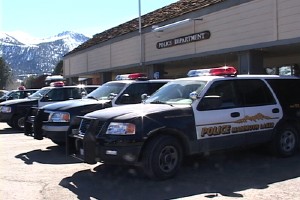 The Bishop Police log shows that at 10:56 Thursday night, a person called to report a fight at Rustys. A second caller reported what was described as a large fight, in the alley behind the bar.
Bishop Police would not go into detail on the case but did say that the MLPD had been notified and had referred the case to an ongoing internal affairs investigation within the Mammoth Police Department.
When we called Mammoth Police Chief Randy Schienle about the incident, he said that he expected to release an official statement in the near future.
In April, reports circulated regarding another fight involving off duty Mammoth Police officers at a charity foot race in Las Vegas. Citing employee confidentially concerns, Town Manager Rob Clark said that he could not confirm or deny whether there was an ongoing investigation into a possible fight in Vegas. Clark did say that no charges or lawsuits were filed.
That may not be the case with this latest incident in Bishop. The officers were not arrested, but charges may be pending. Bishop Police report that the case was referred to the Inyo District Attorneys Office.