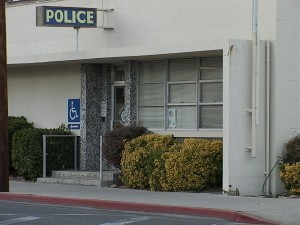 Press Release – Bishop Police Department
Event: Phone Scams Regarding Power Bills.
The Bishop Police Department would like to make the public aware of a phone scam targeting the Bishop area. The press release says officers have acquired some reports of residents and local businesses receiving phone calls from a "Southern California Edison Disconnect Department" employee advising SCE will turn off your power to the business or residence.
The Police Department has been told the caller advises there is an unpaid balance on the SCE account and if the bill is not paid for, the power will be turned off in 1 hour. The caller is advising a very large amount of money is owed, but does not ask for a source of payment. It is unclear if the caller will eventually get to asking for payment information, because each reported call to us the parties hung up before the phone scammer asked.
A resident also reported when she told the caller she was not a SCE customer and that she was a Department of Water and Power Customer, the caller told her he could transfer her to that department because they were in the same building. DWP and SCE are two different entities and do not conduct business in the same offices. The number the scam caller calls from is a 619 area code, and the number can be called back. The Bishop Police Department called this number and advised them of who we were, but were hung up on. The Police Department is working on trying to track down further information regarding this scam and we have advised our local DWP and SCE companies about this current scam.
We are asking the public to be aware of this and not fall for the scam regarding your power bill. The phone scammers sound very official and convincing; please keep your personal information personal and away from potential scammers.
Thank You,
K. Coffman, Public Information Officer