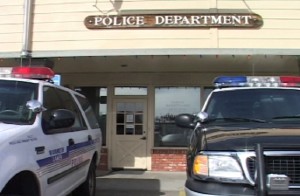 A citizen of Mammoth Lakes recently received an email with a tale of woe and a request for a $2700 loan. Mammoth Police say it's the latest scam to come across their desks, and they urge citizens to watch out.
The email says it comes from a person in the United Kingdom who is supposedly there to help an ill cousin. The email goes on to say the cousin was diagnosed with the need for surgery to "save her life." The person says the cousin "needs family supports to keep her alive."
Then comes the money pitch. The email says the hospital management has demanded a deposit of $2700 before they can carry out the surgery to "save her life." The emailer says, "I need a loan from you and I'll surely pay back as soon as I get back home."
The Mammoth resident handed this email over to police and did not send any money. Police say, "Be cautious when you receive emails, mail or telephone calls regarding these types of scams." Officers say watch for spelling and grammar errors and check the internet for the latest scams. If you are unsure about these kinds of communication, contact your local police department.