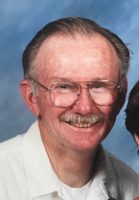 Donald William Fredell
On September 19th, 2021 Don passed away peacefully at home in Bishop, California surrounded by his immediate family. Don was 76 years old and passed away from complications due to Parkinson's disease and multiple strokes. He is survived by his wife of 49 years Barbara Fredell, daughters Jennifer Turk, Kristin Pecora, and Elizabeth Donovan, and his sisters Susan and Wendy Fredell.
Don was born in Pennsylvania to Helen and John Fredell. He was the oldest sibling to his two sisters Susan and Wendy. When he was young his family moved out to California. Don graduated from Bella Vista High School in Sacramento, California. Later he went to college in Sacramento earning a degree in biological science. He then worked as a Laboratory Scientist in hospitals until he retired.
In any spare time, Don enjoyed hiking, photography, skiing, backpacking, and fishing. He was an expert target shooter and liked reloading his own rounds to get the perfect shot.
Don will be missed dearly by his family, friends, dogs, and loved ones. We will keep fond memories dear to our heart, think of him when we are enjoying the great outdoors, smell gun oil, or see a Golden Retriever.
There will be a celebration of life December 5th, 2021 at 10:45 in the morning at Grace Lutheran Church in Bishop, California if you would like to join.