Carl Stanley Eller Jr., age 95; passed away on November 23 after a brief illness. Carl was residing at the Bishop Care Center and was surrounded by good friends and his family when he passed peacefully.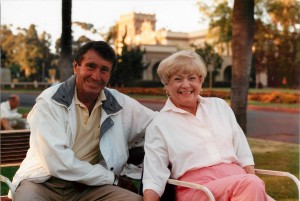 Carl was born on July 1, 1920 in Sterling CO. As a youngster he moved with his family throughout the West including stops in Salem, Oregon, Ely, Nevada and Reno, Nevada.
His family eventually settled in Hanford, CA where he attended and graduated from Hanford High School. During High School he played clarinet in the band and was a member of the basketball team.
He continued his education at Fresno State where again he was in the marching band and was a member of the basketball team.
It was also in Hanford that he met his future wife Marie Lewis. They married in 1945 after Carl returned home from World War II, after serving in the Merchant Marines.
Carl was employed by JC Penny company in San Diego from 1945 to 1985 where he was a buyer for men's clothing. He moved to Bishop in 2008.
Carl was recently featured in local newspapers as an honoree in the Bishop Veteran's Day festivities as a World War II veteran.
Carl is survived by his son Stanley Eller, daughter-in-law Lea Ann and grandson Bryce.
He will be greatly missed and will be fondly remembered for his quick wit, love of sports and for his devotion to his family.
Services will be held at a later date.