Back to square one? The Delta Variant causing fastest increase in COVID-19 Cases than during the entire pandemic.
Mono County Residents and Visitor Urged to Become Vaccinated.
The COVID-19 pandemic remains a significant challenge in California. COVID-19 vaccines are effective in reducing infection and serious disease. At present, 62% of Californians 12 years of age and older are fully vaccinated with an additional 9% partially vaccinated.
California is currently experiencing the fastest increase in COVID-19 cases during the entire pandemic with 11.2 new cases per 100,000 people per day, with case rates increasing fivefold within two months. The Delta variant, which is very highly contagious and possibly more virulent, is currently the most common variant causing new infections in California.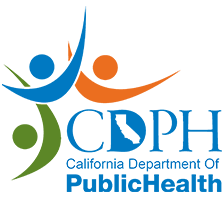 Earlier today, the California Department of Public Health issued an Order of the State Public Health Officer Regarding Unvaccinated Workers in High Risk Settings.
CDPH Order: https://www.cdph.ca.gov/…/Order-of-the-State-Public…
Mono County COVID-19 Portal: https://coronavirus.monocounty.ca.gov/