Dr. Thomas McNamara, nationally and internationally known for his discoveries and practice of vascular interventional radiology, now provides services at Northern Inyo Hospital in Bishop.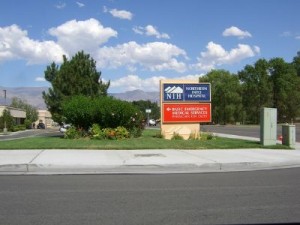 Dr. McNamara was a professor of vascular interventional radiology at UCLA for 19 years.  He developed several devices and treatment protocols used today.
In addition to his once per month work in Northern Inyo Hospital's Radiology Department, Dr. McNamara now provides on-site consultations one Saturday per month.  He sees patients at the Rural Health Clinic for vascular diseases, leg,hip and/ or buttock pain with walking, diabetic ulcers, gangrene, hypertension, abdominal angina, varicose veins, nerve blocks and other maladies.
The public can access this new service with a call to (760) 873-2849.