News releases
Town of Mammoth Lakes
A Municipal Election will be held in the Town of Mammoth Lakes on Tuesday, June 5, 2018 for the purpose of electing three members to the Town Council.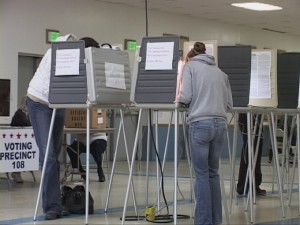 The Councilmembers presently occupying these offices are Colin Fernie, Shields Richardson, and John Wentworth. The term of office for each seat is four years. Councilmembers are paid $735 per month.
Candidates must be registered voters and reside within the Town. Nomination Papers will be available from the Town Clerk starting on Monday, February 12, 2018. The deadline for filing of Nomination Papers is 5:00 p.m. on Friday, March 9, 2018.
If nomination papers for an incumbent officer of the Town are not filed by March 9, 2018, the voters shall have until March 14, 2018 to nominate candidates other than the incumbents. Citizens interested in running for a seat on the Town Council are encouraged to contact the Town Clerk, Jamie Gray, at (760) 965-3602 for further information.
The Town Clerk's Office is located in the Minaret Village Shopping Center, 437 Old Mammoth Road, Suite R and is open from 8:00 a.m. to noon and from 1:00 p.m. to 5:00 p.m. Monday through Thursday, holidays excepted and Fridays by appointment only.
Inyo County
Kammi Foote, Inyo County Registrar of Voters, would like to remind voters that February 12, 2018, is the first day to file Declaration of Candidacy paperwork for the following local offices up for election on June 5, 2018:
Supervisor Districts 1 & 3
Assessor
Auditor
Clerk-Recorder
Coroner
District Attorney
Public Administrator/Public Guardian
Sheriff
County Superintendent of Schools
Treasurer/Tax Collector
County Board of Education – Trustee Areas 1, 3 & 5.
The last day to file as a candidate for these positions is March 9, 2018.
For further information about running for office in Inyo County you can view the Candidate's Guide for the June 5, 2018 Primary Election on the Inyo County Elections Website elections.inyocounty.us
If you have any questions, please contact the Election Department at 760-878-0224.