After Mammoth Police Officers returned from the Baker to Vegas Law Enforcement relay race in March, reports circulated that one Mammoth Police Officer had assaulted two other Mammoth Police Officer.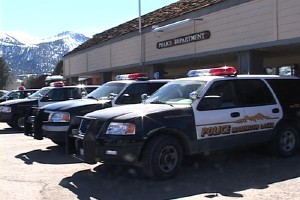 Officials wont confirm or deny whether or not there is a new investigation into this possible assault. When we asked Mammoth Police Lt. Jim Short about an investigation, he explained that its standard policy not to talk about an internal affairs investigation whether it occurs or not. He says that all allegations of any type are investigated fully and that that he cant publically say if it there is an investigation or if there isnt.
Town Manager Rob Clark seconded Lt. Shorts position, explaining that personnel matters are private and that employers have to balance privacy rights of the employees and the public right to know.
Clark added that whether the investigation is run internally or if an outside investigator is brought in, it wouldnt change the fact that he cant confirm there is an investigation or not.
Investigation results can go public when charges are filed or a lawsuit is filed. Clark says that there are no lawsuits or charges filed that would relate to the report of a fight in Vegas.
The town did hire investigators in two earlier situations involving the police department. The department was cleared in those instances.
Meanwhile other reports indicate that the Mono Grand Jury is currently investigating the Police Department in other matters.