For those of us in the 760 telephone area code region, a step back in time on October 24th. That's when the California Public Utilities Commission says we have to start dialing 11 numbers just to call next door.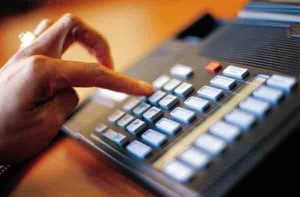 Since 760, which includes all or part of seven counties, ran out of numbers, Verizon asked for a change to a new area code, 442. Citizens in 760 put up such a fight that Verizon compromised with the idea of a 442 overlay. Trouble is the technology means we will have to dial 1, the area code and number for even next door phone calls.
The phone company initially said we would have a transition period between October and November to get used to dialing all those numbers. Now, they say we have to bite the bullet right away on October 24th and dial all those numbers.
Inyo Supervisor Susan Cash made note that October was supposed to be an optional time of the lengthy dialing, now it's mandatory.
The only good news in this cumbersome new requirement – rates have not gone up and we can still dial 911 and 411.