By Deb Murphy
No little, brightly-colored delivery econo cars or the equivalent of lunch wagons will be plying marijuana sales in the town of Mammoth. The Town Council nixed that idea at Wednesday evening's meeting, beating the anticipated deadline to maintain local control over some aspects of the marijuana trade.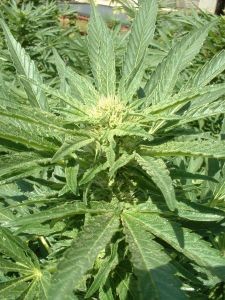 The vote was 4-0 in favor of the ban on mobile dispensaries or delivery services for Mammoth's two dispensaries.
Town Attorney Andy Morris explained the urgency for Council to put the law in place. Gov. Jerry Brown has signed AB 266 legalizing mobile dispensaries and delivery for medical marijuana. Cities and counties have until the end of this calendar year to put laws in place to squash potential marijuana mobility.
According to Mammoth Police Chief Al Davis, there are safety issues with non-stationary sales. "It's easier to keep tabs on a dispensary," he said. The law also prohibits mobile dispensaries from out of the area, like Inyo County, as if that would ever happen, to ply their trade within Mammoth city limits.
It is assumed that some form of legalized pot will be on the November 2016 ballot. What that initiative will look like is anyone's guess, according to Morris.
Councilmembers were interested in the possibility of levying taxes on dispensaries. Currently, Mammoth medical marijuana dispensaries pay sales taxes and are required to maintain a business license. That city tax would also have to go on the ballot. Councilman John Wentworth recommended the town wait until "we see what ends up on the (state) ballot."
Morris reminded Council the Federal government still classifies marijuana as a Schedule 1 drug, as is heroin, and considers it illegal, though "the Feds are not going to step on states (that have legalized it) but it remains illegal."