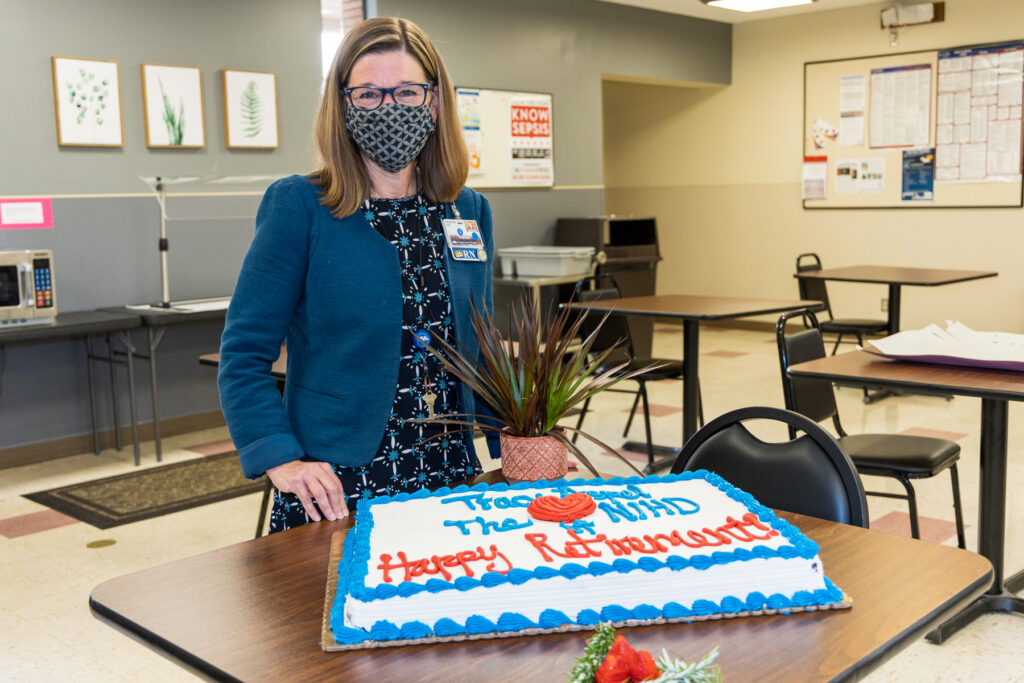 After a career spanning more than four decades in the care of others, Northern Inyo Healthcare District's retiring Chief Nursing Officer, Tracy Aspel thought she would slip out the facilities doors Thursday evening and into a quiet, well-earned retirement.
Aspel's co-workers had "other plans." She was instead, feted with video tributes, cake and fond wishes posted on a bulletin board. NIHD's Interim Chief Executive Officer Kelli Davis, Interim Chief Medical Officer Dr. William Timbers, and new CNO Allison Partridge presented Aspel with a plaque honoring her commitment to the District and its patients, staff, and the greater community.
How did she start out in nursing? As a student nurse, she provided care for a baby boy with respiratory issues. He went into respiratory arrest, and Aspel had to start CPR and call for the "Code Team." She said she would never forget that moment and Neonatal care played a large role after that in her nursing career.
Aspel's first job was as a neonatal nurse at Los Angeles County/USC Medical Center, caring for both babies and their families. It was work and the beauty of the Eastern Sierra that drew Aspel to come to become a nurse at the Mammoth Hospital.
From there, a Head Nurse position opened at NIHD's Obstetrical Services Department, she says, and she was encouraged to apply. Aspel joined NIHD in February 1980, working in perinatal. A year later, she advanced to House Supervisor for the evening shift and then returned to staff nursing in the Emergency Department four years later.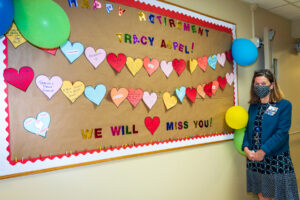 Aspel loved working in Emergency. She loved the patients, the staff, and the adrenaline required to keep pace. Yet it was in Emergency when she first noticed the large number of people who could not get into to see any of Bishop's primary care providers.
"The need was great," she said. "Patients were coming to the ED for routine medication refills. The situation impacted all patients, those with insurance and those without it. It was clear we needed a clinic where all patients would be welcome for care."
In 2001, NIHD opened the Rural Health Clinic to meet these needs. Working alongside Dr. Stacey Brown, Aspel and her nursing and administration team broke new ground in the county's healthcare landscape. Opening the Rural Health Clinic was a large undertaking that took a lot of hard work, but it had a large impact on the Eastern Sierra and she said that "I felt lucky to have been a part of it."
Fourteen years later, Aspel returned to her roots on the District's hospital side as Director of Nursing Practice, and then 2016, moved into the Chief Nursing Officer role. She restructured nursing leadership, allowing for new leaders to grow from within NIHD.
Asked what advice she would offer new leaders she helped develop, Aspel did not hesitate.  "Be open to learning," she offered. "Leadership doesn't have instant positive feedback, like bedside nursing.  You have to understand that your impact can be large when you influence a team and improve the delivery of care to many patients, rather than just the ones you would touch as a single nurse at the bedside."
As she leaves, Aspel hopes to leave behind a legacy of a team that "felt their CNO heard their voice during my time in this role…" And that she represented the needs of those providing direct care.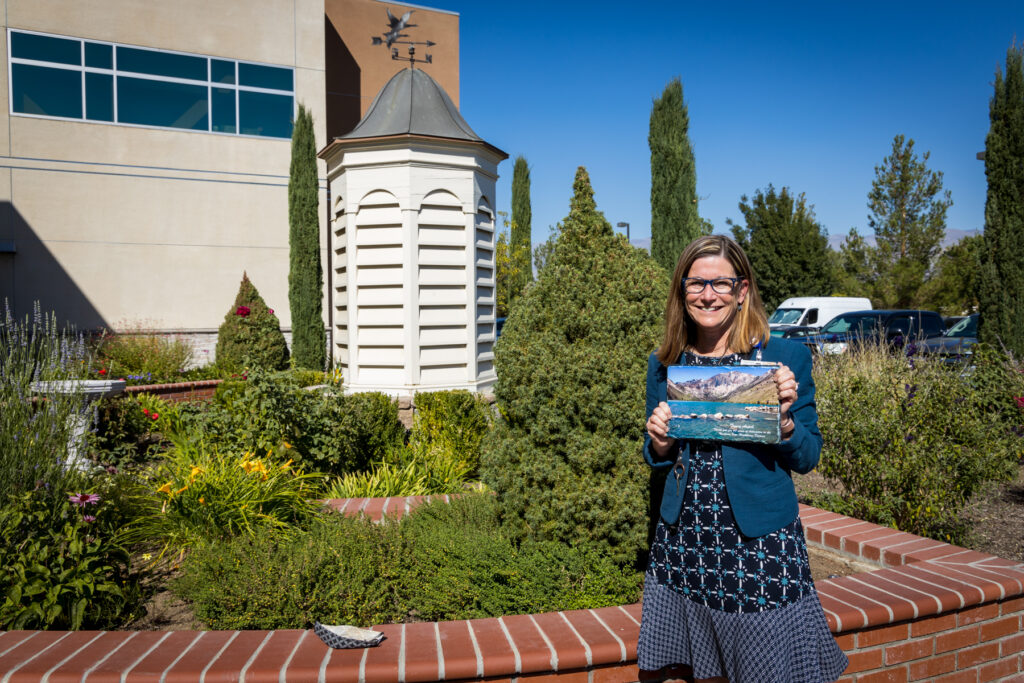 As for Aspel's hopes for the future of NIHD, she stressed that the "Most important is that compassionate care continues, and the standard of care is maintained for the patients." She added, "This can only happen with great fiscal stewardship and commitment from the entire team. Under the current executive leadership, I see a bright future for NIHD."
As for her future, the woman often referred to as the heart of NIHD, says she looks forward to having more time with her family, including husband Greg, her mother who now lives in Bishop, and her adult children and granddaughter. Aspel said she and Greg intend to enjoy golfing at Bishop Country Club, where she hopes to see improvement in her golf scores.