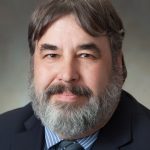 APRIL 16, 2020
At its Wednesday, April 15 regular monthly meeting, the Northern Inyo Healthcare District Board of Directors met in closed session to continue work on the performance evaluations for Chief Executive Officer Kevin S. Flanigan, MD MBA, and Chief Financial Officer John Tremble. On return to the open session, the Board reported that no action had been taken.
Interestingly, in a significant development, the Board voted on an "immediate need" was brought before the Board for consideration. That need? In a 5-0 vote, the Board named NIHD's Interim CEO Kelli Davis and Controller Genifer Owens as the authorizing parties on the District's financial accounts held at Union Bank.
In another interesting development, one possibly tied to the change in the authorizing parties for the District's financial accounts, the District was notified by the CFO John Tremble that he would be terminating his consulting agreement, which was accepted by the Board,. His agreement will terminate effective April 30th.
At the end of the meeting, Board President Jean Turner, addressed an increasingly frustrated public, many of whom are following the board meetings online just to hear word on what the Board plans to do with Dr. Flanigan, who was placed on paid administrative leave Feb. 13.
Out of fairness, Turner said, as she had at the previous board meeting, that the Board was being thorough and that it was a question of fairness to Flanigan and the district's stakeholders. While she told the gathering that she understands the frustration, that the process is taking longer than everyone anticipated, she still hopes it "will be resolved in the upcoming weeks."