Press releases from Northern Inyo Healthcare District
BISHOP, CA – Northern Inyo Healthcare District (NIHD) announced that Northern Inyo Hospital (NIH) has earned The Joint Commission's Gold Seal of Approval for Hospital Accreditation by demonstrating continuous compliance with its performance standards.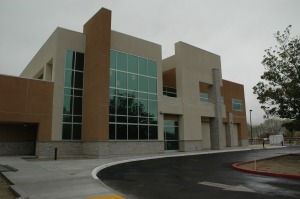 The Gold Seal of Approval, a registered trademark, is a symbol of quality that reflects an organization's commitment to providing safe and effective patient care.
"This is a true accolade for our district and the communities it serves," said NIHD's Interim Chief Executive Officer Kevin S. Flanigan, MD MBA. "Northern Inyo Hospital is now the only critical access hospital between Carson City and Lancaster to receive this specific accreditation, and that speaks volumes for our staff who continue to work together to develop and implement approaches that have the potential to improve care for the patients in our communities."
NIH underwent a rigorous, unannounced on-site survey Thursday and Friday, Jan. 14 and 15. During the review, a team of Joint Commission expert surveyors evaluated compliance with hospital standards related to several areas, including emergency management, environment of care, infection prevention and control, medical staff credentialing and privileging, data management, quality assurance and performance improvement, leadership, and medication management. Surveyors also conducted on-site observations and interviews.
The Joint Commission has accredited hospitals for more than 60 years. More than 4,000 general, children's, long-term acute, psychiatric, rehabilitation and specialty hospitals currently maintain accreditation from The Joint Commission, awarded for a three-year period. In addition, approximately 360 critical access hospitals maintain accreditation through a separate program.
"Joint Commission accreditation provides hospitals with the processes needed to improve in a variety of areas from the enhancement of staff education to the improvement of daily business operations," said Mark G. Pelletier, RN, M.S., chief operating officer, Division of Accreditation and Certification Operations, The Joint Commission. "In addition, our accreditation helps hospitals enhance their risk management and risk reduction strategies. We commend Northern Inyo Hospital for its efforts to become a quality improvement organization."
The Joint Commission's hospital standards are developed in consultation with health care experts and providers, measurement experts, and patients. The standards are informed by scientific literature and expert consensus to help hospitals measure, assess and improve performance.
About The Joint Commission: Founded in 1951, The Joint Commission seeks to continuously improve health care for the public, in collaboration with other stakeholders, by evaluating health care organizations and inspiring them to excel in providing safe and effective care of the highest quality and value. The Joint Commission accredits and certifies nearly 21,000 health care organizations and programs in the United States. An independent, nonprofit organization, The Joint Commission is the nation's oldest and largest standards-setting and accrediting body in health care. Learn more about The Joint Commission at www.jointcommission.org.
 About Northern Inyo Healthcare District: Founded in 1946, Northern Inyo Healthcare District features a 25-bed critical access hospital, a 24-hour emergency department, a primary care rural health clinic, a diagnostic imaging center, and clinics specializing in women's health, orthopedics and neurology, pediatrics and allergies and general surgery. Continually striving to improve the health outcomes of those who rely on its services, Northern Inyo Healthcare District aims to improve our communities one life at a time. One team, one goal, your health.
###
ACHD Leadership Academy
Healthcare leaders from across California, including those from Inyo County, participated in last week's Association of California Healthcare District's (ACHD) annual Leadership Academy.
Held Jan. 21-22 in Sacramento, the ACHD Leadership Academy was designed to provide new and veteran trustees and administrators with the knowledge and skills necessary to effectively govern a healthcare district. Healthcare district executives, clerks and secretaries to the board were also encouraged to take advantage of this educational opportunity.
Attending from Northern Inyo Healthcare District were board members Denise Hayden, MC Hubbard, Mary Mae Kilpatrick and John Ungersma, as well as Interim Chief Executive Officer Kevin S. Flanigan, MD, MBA. Board member Pete Watercott was not able to attend.
"Fully understanding and appreciating how governance works will allow the NIHD Board to continue to move forward," said Dr. Flanigan. "When you understand the rules then you can focus on the best steps to take in order to keep improving healthcare and access to the people in our District."
Among the topics addressed during the two-day conference were strategic planning and understanding ever-more complicated financial statements and the key metrics associated with them. Lengthy sessions on the state's open meeting laws also dominated the event agenda.
NIHD Board members have attended ACHD's leadership academy for the past few years. The board's involvement with ACHD resulted in the election of Dr. Ungersma to ACHD's Board of Directors. Last year, Dr. Ungersma was named ACHD's Healthcare District Trustee of the Year.
The first hospital district formed in California was Sequoia Hospital District (1946) and the first hospital district to open a hospital was Lompoc Hospital District (1947). In 1994, in recognition of the rapidly expanding role of hospitals, the state legislature broadened the scope of activity of a hospital district and renamed the statute to its current reference, Health Care District Law.
California's 78 healthcare districts can be found throughout the state, in both urban and rural settings and offering a variety of services including community grant making, chronic disease management education, senior services, ambulance services, primary care clinics, dental clinics, nutritional counseling, physical education, long term care/skilled nursing, senior housing and acute hospital care.
In many instances, healthcare districts are the sole source of health care in the community; serving as an integral part of the safety net for the state's uninsured/underinsured.