June Lake mountaineer Doug Nidever was hospitalized January 28th for a heart attack and a stroke. Last week, he went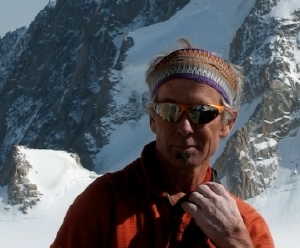 home.
Nidever, well known for his climbing guide expertise, was flown out to Renown Medical Center in Reno after suffering the attacks at his home in June Lake. Initially he remained hospitalized in critical condition. His son Tobin and other friends and relatives remained with Nidever as he slowly improved.
His friend Dean Rosnau said that Nidever is doing rather well, still battling some memory issues, a little bit of physical stuff, and has lack of vision in one eye.
Nidever's improvement seems miraculous to some locally. Friends say he is even taking some walks, getting outdoors, and "things are starting to come back."
Rosnau added that Nidever is doing much better, still has a way to go for his recovery, but is amazingly well and just "jonesing" to get outside and start being active again.
Fundraising efforts continue for Nidever. Contributions can be made by check or use of Paypal. Checks should be made out to account number 3720028580 and sent to Union Bank of Mammoth Lakes at P.O. Box 2729, Mammoth Lakes, CA 93546. To use Paylpal, go to [email protected]