News in brief for our two counties: Suddenlink Communications announced finalization of its purchase of NPG Cable and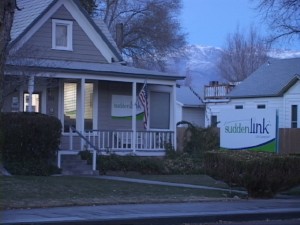 its subsidiaries from News-Press & Gazette Co. for approximately $350 million, subject to customary working-capital closing adjustmnets.
This transaction places cable television in all of the Eastern Sierra under one company. NPG's cable systems include operations in Missouri, Mammoth Lakes and several Arizona communities.
***
Meanwhile, in Inyo County courts, the murder trial of Edward Keller was set to continue Tuesday. Keller faces one count of murder in the death of a man on the Bishop Indian Reservation over a year ago. The case has gone to the jury. They have deliberated roughly two days and will return to deliberations Tuesday.
***
Another murder case from Inyo goes to jury trial in Ventura County Tuesday,
April 5th. The defendant is Louis Leplat. He is accused in the stabbing death of a man on the Bishop Reservation almost two years ago.
Leplat's case was involved for many months in a change of venue motion, which his attorney won. Then the issue of counsel was raised. He now has an attorney in Ventura County who will handle the trial.