Murder suspect Louis Leplat of Bishop will go to trial in Ventura County October 18th. Leplat's attorney, Public Defender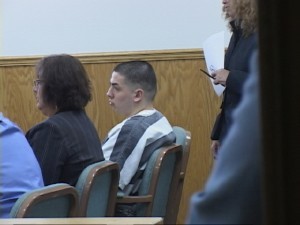 Elizabeth Corpora had earlier broken her ankle and requested a postponement of the original August trial date.
Corpora had won a change of venue for Leplat when she argued pre-trial publicity and the fact that a second murder case of a similar nature in Bishop would prejudice jurors. Judge Brian Lamb agreed and granted the motion.
Pre-trial motions are scheduled to be heard October 5th in court in Independence. Sheriff's officers arrested Leplat in June of 2009 in connection with the stabbing death of a 23-year-old Bishop man on the Indian Reservation.
A judge has been assigned to Leplat's trial. She is Judge Kathryne Ann Stoltz.