In the face of serious financial problems due to the State budget, Inyo County has hired a new Public Works Director.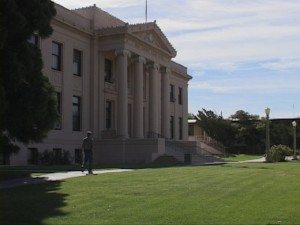 The Inyo Supervisors announced the appointment of Bernard Pederson as Director of Public Works. OfficiaLS said that Pederson's appointment is contingent on a public hearing to be held on his qualifications for appointment as the Inyo Road Commissioner and the approval of a personal services contract by the Board of Supervisors.
Pederson is a registered civil engineer and served as the Calaveras County Director of Public Works. For the past ten years, Pedersen was President of Pedersen Engineering of San Andreas, California, a consulting civil engineering firm.