PETS of the WEEK – June 30, 2010
COLLIN and BRADY are just two of the many adorable kittens who need to find homes where they will be loved and cherished forever and ever. Come and take your pick!
CHARLIE is a playful 7-year old purebred Golden Retriever who gets along great with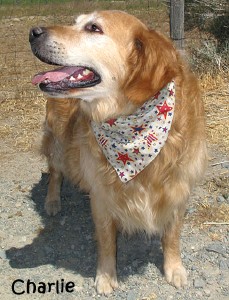 other dogs and cats, too. He's housebroken and has a lot of life yet to live. Don't let this "golden opportunity" pass you by!
The Inyo County Animal Shelter has an amazing selection of adorable cats and lovable dogs. Please adopt one today. Visit in person on County Road in Big Pine or on-line at www.ICAREforPets.org. HOURS: Tuesday thru Friday, 10 am to 3 pm, Saturday and Sunday 11 am to 4 pm (closed Mondays). Phone 760-938-2715. Photos by Lisa Schade of ICARE