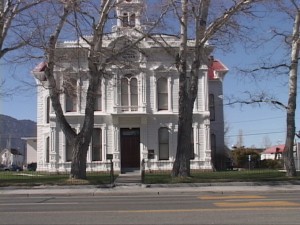 Mono Supervisors have asked County Administrator Jim Arkens to take care of the fact that both the Mono Assessor and her assistant have resigned.  Arkens said the Board wants to move slowly on replacement of Assessor Jody Henning.
At the end of May, Henning handed in a letter of resignation and so did her assistant Chris Lyon.  Mono County did issue a job flyer to hire a new assistant.  Arkens said that move will go forward.  As for filling the vacant Assessor's position, Arkens said the Board, "does not want to jump in.  They want to make sure the right person is selected."  Arkens said the Board has "mixed feelings" on how to do this.
CAO Arkens said that a number of people are interested in the elected position.  The Board of Supervisors does have the power to appoint someone to fill the job until the next election.  Arkens said a former employee has  shown an interest in the Assessor job as has an assessor from another county.  "A bunch of people are interested," said Arkens.
Meanwhile, Arkens, who already oversees administration, human resources and risk management, will now also supervise the Assessor's Office with help from his assistant.