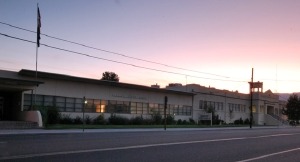 When they meet tonight, Bishop City Council members will hash out how they want to fill the vacancy on their Council left by Jeff Griffiths who was elected to the Inyo Board of Supervisors.
Last week, Bishop City Administrator Keith Caldwell had said the Council would talk about this issue at the Study Session today which starts at 4pm at Bishop City Hall. This meeting is open to the public. The Council will then direct their staff on the process to be used when they meet in regular session tonight at 7pm at City Hall.
City Administrator Caldwell said the Council has a few options – appoint someone directly to the seat, call for applicants or go to a special election. Caldwell said he feels the Council will choose some type of appointment.
Asked if one of the options were appointment of the next highest vote-getter in the November election, Keith Glidewell, the administrator said it is an option for the Council to choose any person. Glidewell had gained 423 votes in the election, but the Council is not obligated to appoint previous candidates.
Also on the Council's regular agenda tonight – a school path project, a Public Works intern position and consideration to approve an upgrade to the City website through a contract with Mountain Studio.
Officials will also consider a request to go out to bid for fertilizer for City Park, and they will consider proposals for selling city-owned mobile homes at the Sunrise Mobile Home Park. Finally, the Council will review the Alcoholic Beverage License application for Raymonds Deli on Main St.