New Interim Police Chief for Mammoth Lakes, Dan Watson, went to work on July 5th but has now gone on a three week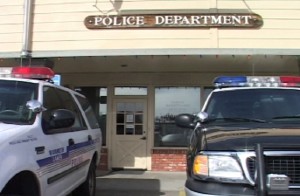 family vacation, which Watson had earlier paid for and planned before taking on the Mammoth assignment.
Watson will get back to work at the end of this month. Meanwhile, Mammoth Police Sergeant John Mair will fill in as Acting Chief. Mair said that before his vacation, Chief Watson dealt with administrative matters, some issues with the Town Council, "getting his feet on the ground" for the new duty. Mair said Chief Watson is also moving into a new rented home in Mammoth Lakes.
When Chief Watson returns, budget matters will likely sit at the top of his list. Acting Chief Mair said he believes Chief Watson will want to meet with the Town Council and Police Department personnel about the budget.
Chief Watson, in law enforcement for some 36 years is considered by many who have met him to be "an approachable guy." As Acting Chief Mair said, the officers in South Pasadena said they were sorry to see him go. They called him firm but fair.
Meanwhile, in Mammoth, the Jazz Jubilee crowd has moved in. the hot jazz was scheduled to start today – the 22nd Annual Mammoth Lakes Jazz Jubilee. Acting Chief Mair said that it's a good crowd. He said Ken and Flossie Coulter have done a great job with the event and it's typically an older crowd.