Erik Forsell tapped as new Chief Marketing Officer for Mammoth Mountain Ski Area (Press Release)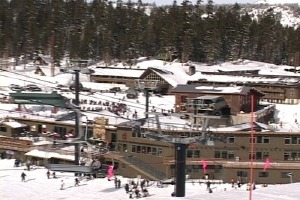 Mammoth Lakes, Calif. – Erik Forsell was named Chief Marketing Officer (CMO) of Mammoth Mountain Ski Area this week by Rusty Gregory, the company's Chairman and CEO.
In his new position, Forsell will drive all aspects of marketing for the resort including strategy, brand, product development, pricing, distribution and advertising.
"I look forward to the vision and keen perspective I know he will bring to the Marketing team and to the senior leadership of the company," said Gregory.  "We look forward to Erik increasing market demand and materially growing winter and summer visitation to Mammoth."
Forsell comes to Mammoth directly from ASICS America, where he oversaw ASICS' marketing efforts in the United States, Canada and South America.  His vision and leadership helped ASICS America achieve its most successful year in 2012 by evolving an iconic but complacent brand globally through breakthrough creative, athletes, retail marketing, public relations, web strategy, events and media.  His work at ASICS was recognized by two highly prestigious awards: the Cannes Lions Festival and One Show Interactive for delivering two of the most innovative digital and outdoor marketing campaigns in 2012. Prior to ASICS, Forsell served as Vice President of Brand Development at the La Jolla Group, where he was instrumental in leading the marketing of brands such as O'Neill, Rusty, Lost, and Metal Mulisha.  Forsell is an innovative and passionate leader with broad-based marketing expertise in lifestyle, sports, and retail marketing.  He has held many transformational marketing roles with a keen focus on Southern California lifestyle and athletics.
Forsell and his family are long-time Mammoth fans and dedicated snow sports enthusiasts.  "Mammoth is a special place to me as well as millions of Californians.  I am excited to join a stellar team and combine my love of the outdoors with my passion for marketing," he said.
Forsell is a graduate of the University of San Diego and received his MBA in Marketing from San Diego State University. He joins the team in Mammoth on June 17.
Howard Pickett recently resigned as Chief Marketing Officer. He will be continuing as a Senior Advisor to Forsell and to handle special projects.  Howard leaves the Chief Marketing Officer position after more than five years at the helm.