The Inyo District Attorneys Office has filed additional charges against John Thomas Christiana, the man accused of multiple acts of vandalism at local trailheads. After taking reports of windows smashed out of vehicles at local trailheads in late August and over Labor Day weekend, Inyo Sheriff Deputies arrested the 47 year old San Francisco resident in Lone Pine on September 7th.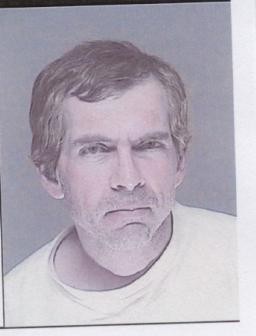 With multiple vehicles broken into at South Lake and Big Pine Creek, plus a DWP cabin burglarized, Christiana was charged with grand theft, vehicle theft, burglary, and receiving stolen property.
There has been much public speculation that this case may be connected to the vandalism of the White Mountain Research Station and the fire that destroyed the Schulman Grove Visitor Center. No charges related to these incidents have been filed.
The District Attorney's Office reports that Christiana has been charged with an additional act of felony vandalism on a Jeep at Lake Sabrina that may have occurred between August 31 and September 3.
The District Attorney's Office reports that Christiana has also been charged with possession of a concealable weapon (a pistol) in a vehicle that the suspect knew or should have known was stolen. An additional felony is charged for that alleged stolen weapon being loaded. The pistol had been stolen from a residence on Glacier Lodge Road, according to the District Attorney's Office.