History Program and Book Signing at the Eastern California Museum in Independence
On Saturday February 25th, The Eastern California Museum in Independence will be hosting a history program and book signing event with local authors and Owens Valley residents David and Gayle Woodruff introducing their new Eastern Sierra history book;Tales Along El Camino Sierra.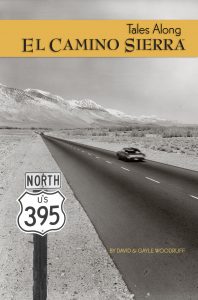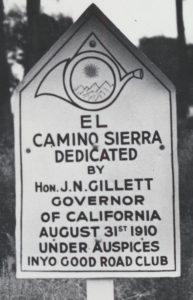 The Woodruffs have lived, worked and vacationed in the Eastern Sierra for over 50 years. They have compiled historical photographs and documents through extensive research, using a variety of educational and informational resources to publish their 3rd book on Eastern California history.
El Camino Sierra was the name first given to the original Highway 395 in Inyo and Mono Counties. In 1910, intent on getting their share of the first state highway construction bond measure, members of the Inyo Good Roads Club coined the name El Camino Sierra as a marketing tool to help draw the attention of the state decision makers in Sacramento, to this lightly populated area of the state. Their tireless and effective promotional efforts even brought the first sitting governor of the State of California to the land of Inyo and Mono.
Three-ninety-five…this magical ribbon of blacktop has been taking people on a sentimental journey for over 100 years. Rarely does a roadway invoke such nostalgic memories as "The Mountain Highway".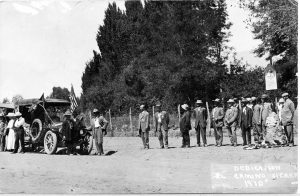 Tales Along El Camino Sierra is a collection of little known stories involving people, places and events that have taken place over the years, in the beautiful lands of the Eastern Sierra. These engaging and often amusing narratives bring to life the area's rich human history, that has not only helped shape the social and cultural fabric of this cherished region but has often created an enduring impact upon the human psyche as well.
The history program and book-signing event will be held on Saturday February 25th at the Eastern California Museum in Independence from 2 p.m. to 4 p.m. In addition to the book signing, the Woodruff will have on display ephemera, photos and memorabilia from their personal collection. Light refreshments will also be served. For more information you can call 760 878-0258.