– Press release
Author and local Fort Independence Paiute member Sean Scruggs will visit the Fort Independence Travel Plaza this Wednesday August 7th from 11 am to 1 pm, to attend a signing of his new book Zombie Salvation.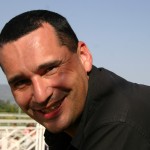 Sean grew up in the Owens Valley where he connected with his Native American heritage and culture. He served his country in the US Air Force, where he traveled to over 20 countries. Sean was exposed to a myriad of challenges and experience during his career which helped breathe life into his writing projects.
Steep in military culture and well versed in examination of religious view points, Scruggs takes a popular theme and gives it a new twist. Zombie Salvation takes you on a journey from the first alien abduction and leaves you to figure out what is real and what isn't. If you enjoy paranoid thoughts about crazy government conspiracy theories, aliens, pandemics, and want to take a new look at a how zombies came to exist, then this book may just be worth the read.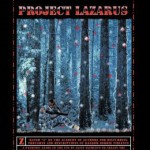 Come and meet Sean at the Fort Independence Travel Plaza from 11AM to 1PM on Wednesday August 7th. He'll be happy to answer your questions and looks forward to meeting people who share his passion. The book will be available for purchase and light refreshments will be served. For more information you can call David at (760) 920-8061.