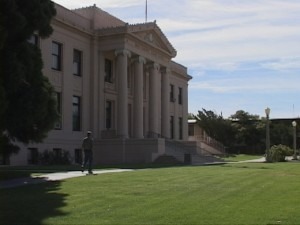 Lots of changes on the Boards of Supervisors in Inyo and Mono. Three new members on each of the boards will start out the new year. In Inyo County, a swearing-in ceremony has been scheduled for Monday, January 7th at noon on the top floor of the historic courthouse.
Jeff Griffiths will replace Second District Supervisor Susan Cash. Mark Tillemans takes over the previous seat of Marty Fortney in the Fourth District and Matt Kingsley replaces Supervisor Richard Cervantes of the Fifth District. The public is invited to the ceremony. A reception will follow. Apparently voters were ready for a change. Courthouse watchers note that the politics of the new guys may not differ that much from the old. Styles and priorities of the new officials will unfold in 2013. Many are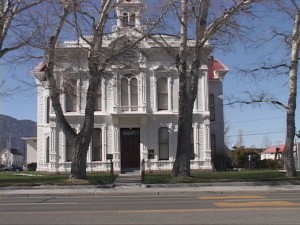 watching to see if the new guys take a different view of enforcement of the Inyo-LADWP Long Term Water Agreement.
In Mono County, Tim Alpers replaces Vikki Bauer in the Third District. Fred Stump takes over from Hap Hazard in District 2 and Tim Fesko comes into District 4. Mono's districts were re-drawn before this last election. Supervisor-Elect Tim Alpers said the new men will be sworn in Tuesday, January 8th. Alpers has said that he will devote a lot of his energy to the re-opening of June Mountain and the stabilization of the community of June Lake.
Money issues sit at the top of the list for Mono County and impacts from the financial crisis in Mammoth Lakes. In both Inyo and Mono, costs of dump operations continue to make news. Another issue expected to impact the two counties – the health care reform act that takes effect next year.