Neil Vernon Morris was born on December 23, 1956 and passed away on January 20, 2015 at Renown Hospital with family by his side.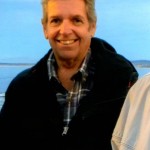 He was born to Conrad and Arlene Morris in Bishop California. On that evening around 7:00, as the Christmas Carolers walked the halls singing Christmas songs to the patients, Neil was born. His eyes widened as he heard the music. We know that at that moment his love for music began.
Neil lived in Bishop for the first four year of his life. His father worked for the phone company and the family made several moves in the years that followed. They moved to Victorville in 1961, Minden Nevada in 1964, Apple Valley California in 1967 and Bellevue Washington in 1970. The Northwest was where Neil decided to make his home until 2011.
He graduated from Interlake High School in Bellevue Wa. in 1975. He continued his education at the University of Washington in Seattle. Neil was employed at "Band Wagon Music Store" during high school and college.
While attending college he was given the opportunity to become manager of the store. His passion for music convinced him that this was the path he would take. He loved helping young students and taught them to play and encouraged them to pursue their love for playing musical instruments.
He started playing the standup bass in the fourth grade and from then on he was in all the school bands and many more bands-mostly playing the electric bass and Rock N' Roll. He was married to Denise Opfer for 20 years.
After closing his music store, Neil was employed at Entco where he was the event planner. He coordinated many events and conventions for large corporations including General Motors, Weyerhauser and Boeing.
He was an Honorary Member of the "Thundering Angels" motorcycle club and planned numerous rallies and fundraisers. The money raised was used to help families in need with housing.
Neil returned to Bishop in 2011 to spend time with family. Recently, he's been enjoying and thriving as he plays his electric bass in the band "The Unwanted" He has made many friends and touched many lives. He is known for doing random acts of kindness and helping others whenever he can. There are no strangers in Neil's world, he is everyone's friend. His love for life and laughter is how he will be remembered.