A pilot sits in the Inyo County jail after two planes nearly collide at the Bishop Airport.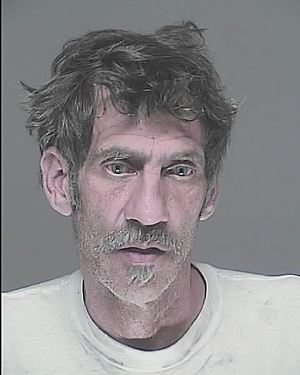 Officials with the Inyo Sheriffs Department report that Monday afternoon at approximately 4:15, 55 year old Michael Dana McEnry of Eureka, California, made an unannounced, and reckless landing on runway 12. The runway intersects runway 34, where a King Airplane was attempting to take off. McEnry was flying a single engine Cessna. The two planes almost collided, but the pilot of the King Air saw the Cessna in time to avoid a collision.
Witnesses said that the Cessna ran off the end of the runway and into the dirt, before he turned the plane around to taxi back toward the hangars.
Initially, Sheriff's investigators thought that the plane flown by McEnry was stolen. The FAA had listed the plane stolen out of Sonora, Mexico. The plane had been recovered and sold a few times since, but that was not reflected in the paperwork.
The plane may not have been stolen, but the pilot was unable to avoid arrest. McEnry was booked into the Inyo County Jail for being under the influence of a controlled substance. Bail was set at $2,500.