The US Attorneys Office reports the arrest of five Ridgecrest residents for allegedly selling marijuana to Navy employees working at the China Lake Naval Air Weapons Station.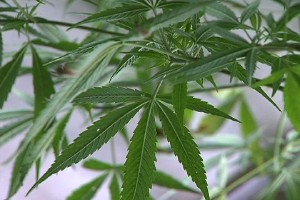 US Attorney Benjamin Wagner reports that as a result of an investigation by the United States Naval Criminal Investigative Service (NCIS) and the Ridgecrest Police Department, Ridgecrest residents Erik Christopher Stacy, aged 27, 52-year-old Robert Davis Dodson, Jr., 38-year-old Charles Lee Kisor, 29-year-old Charles Edward Klaus, and 36-year-old Geoffrey Edward Bliss, were charged with conspiracy to manufacture and distribute marijuana and manufacturing marijuana.
The indictment alleges that from October 26, 2009 through April 27, 2010, the defendants conspired to manufacture and distribute marijuana. Erik Christopher Stacy was also indicted on charges that he manufactured marijuana within 1000 feet of a public school. Over 1,000 marijuana plants were located and several firearms seized during the execution of search warrants on the defendants homes, officials say.
One or more of the defendants are alleged to have been supplying marijuana to Department of Navy employees located in and around the China Lake Naval Base.
The US attorneys office reports that if the five are convicted, the maximum sentence for these charges is life in prison.