The National Sheriff's Association recognized Mono County Sheriff Ingrid Braun for Women's History Month. The people that work with the department wanted to make it know that they are honored to call her "our Sheriff."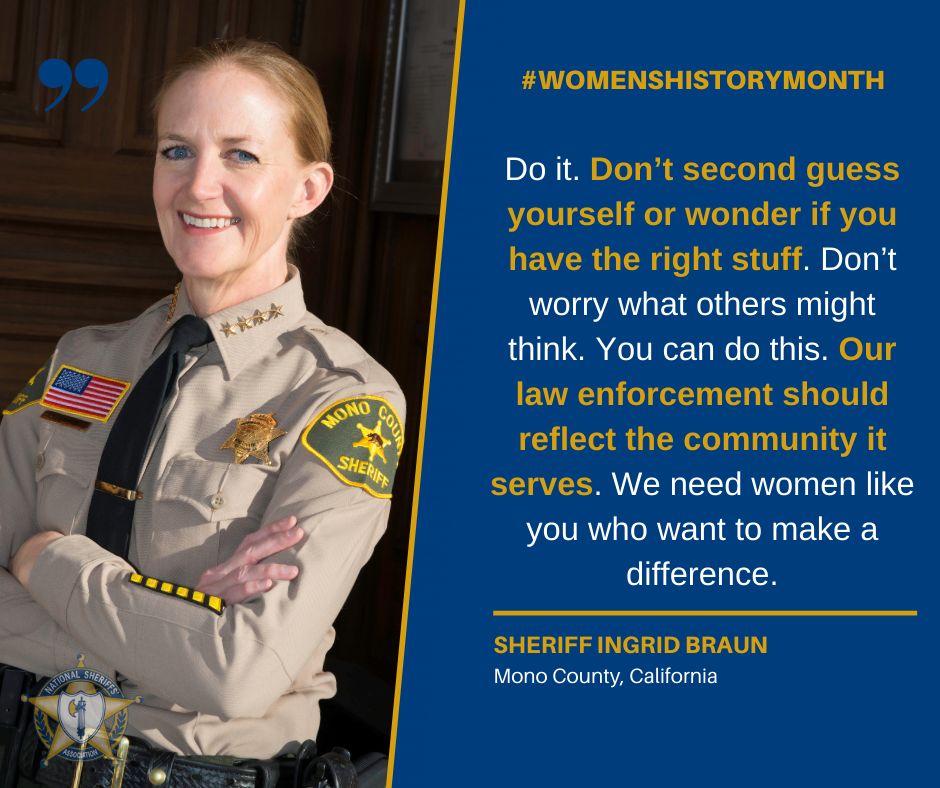 When asked what advice she has for young women looking into careers in law enforcement, this is what Sheriff Ingrid Braun of the Mono County Sheriff's Office said.
"Do it. Don't second guess yourself or wonder if you have the right stuff. Don't worry what others might think. You can do this. Our law enforcement should reflect the community it serves. We need women like you who want to make a difference."
Like many of the sheriffs we have profiled so far, Sheriff Braun is the first woman sheriff for her county.
Congratulations to Sheriff Braun!