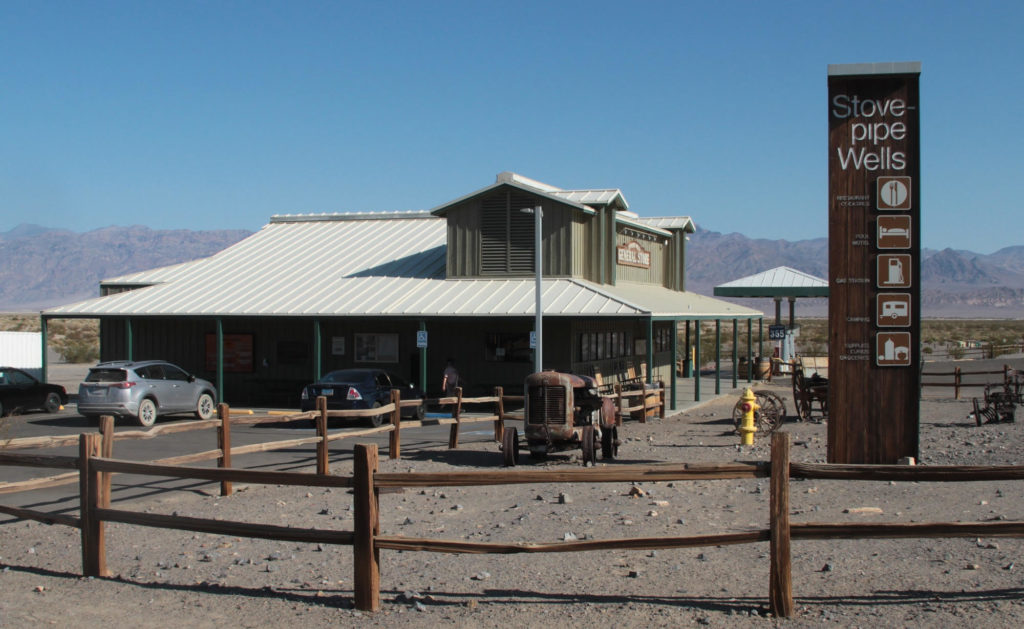 DEATH VALLEY, Calif. – The National Park Service (NPS) has selected Destination Death Valley, LLC to operate visitor services in Death Valley National Park under a 10-year concession contract. The existing lodging, RV campground, food service, retail, and other visitor services at Stovepipe Wells Village will transition to the new concessioner on January 13, 2024.
The operation of the Stovepipe Wells Village concession contract will provide a significant portion of the services visitors seek at the park and is critical to providing a positive visitor experience. The new contract was awarded through a competitive selection process.
The NPS released the solicitation for Stovepipe Wells Village concession contract bids in May 2022. The contract was awarded to the highest scoring proposal and the NPS regional director made the final decision.
Destination Death Valley is a subsidiary of POWDR Corp, a long-time ski resort operator with lodging and food service experience. This is the company's first concession contract with the NPS.
The current concession contractor, Death Valley Lodging Company, has provided services at Stovepipe Wells Village since 2011. That company, a subsidiary of ExplorUS, will continue to operate concessions facilities at Stovepipe Wells until the next contract begins in January 2024. The transition is not expected to impact the visiting public.
Stovepipe Wells Village was the first hotel in Death Valley National Park. Herbert "Bob" Eichbaum opened the hotel in 1926. Most of the current facilities were built in the 1950s and 1960s. Facilities at Stovepipe Wells were purchased by the NPS in 1979 and have been operated by a concession contract since then.
Stovepipe Wells Village is the only hotel in the park operating as a concession under a contract with the National Park Service, which owns the land and facilities. The Oasis at Death Valley and Panamint Springs Resort, though located within the boundaries of the Park, are privately owned.
 Death Valley National Park is the homeland of the Timbisha Shoshone and preserves natural resources, cultural resources, exceptional wilderness, scenery, and learning experiences within the nation's largest conserved desert landscape and some of the most extreme climate and topographic conditions on the planet. Learn more at www.nps.gov/deva.