– Press release
Today is National Geographic Information Systems (GIS) Day and to celebrate maps and geography there will be a public "map gallery" event at the Jill Kinmont Boothe School in Bishop, California (166 Grandview Road) from 3:30PM-7:00PM. The public can also try their hand at ArcGIS Online at one of the laptop stations and tutorials.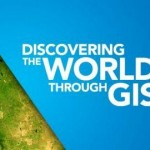 "This is the third consecutive year that GIS Day has been celebrated in the Eastern Sierra – the last two years were incredibly successful; bringing together not only the GIS community, but also providing a forum for the public to see firsthand how mapping technology is used," said Inyo County Sheriff's spokesperson and GIS advocate Carma Roper. "The last two celebrations were held at the Inyo County Board of Supervisor's room in Independence; one of the takeaway messages is that the public would like the locations to alternate from Independence to Bishop. This year a very special "thank you" goes out to Inyo County Superintendent of Schools, Dr. Terry MacAteer for offering the Jill Kinmont Boothe School location in Bishop."
In addition to several Inyo and Mono County Departments submitting maps, map submissions have also been confirmed by a variety of local, state, and federal agencies including: CalOES, CALFIRE, USGS, BLM, Forest Service, Great Basin Unified Air Pollution Control District, Inyo Search and Rescue, Owens Valley School, City of Bishop, Eastern Sierra Land Trust, and Bishop Fire.
The first formal GIS day took place in 1999 as an initiative to learn about geography. GIS day typically takes place the third Wednesday in November, during Geography Week Awareness Week. To check out all the other GIS Day events check out the following link: http://gisday.com/gis-day-events-map.html.
If you love maps, or are just interested in seeing how GIS technology is used, you'll love this event! We look forward to seeing you!