Mono Narcotics Agents arrested a June Lake resident on drug-related charges earlier this month.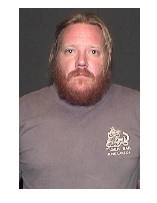 MONET agents and members of the Mono County Sheriff's Department served a search warrant at the June Lake Pine Cottages for narcotics. Agents said they recovered crystal methamphetamine, marijuana, instruments used for marijuana cultivation, paraphernalia, a digital scale, U.S. currency and several firearms.
Officers said that Brandon Lee Wilmont, 33 of June Lake, was found to be under the influence of marijuana and methamphetamine when the search warrant was served. Agents arrested Wilmont for possession of a controlled substance, possession of over an ounce of marijuana without legal authorization and for being a narcotics addict in possession of firearms.
Officers took Wilmont to the Mono County Jail where he was booked on the charges alleged.