Inyo County District Attorney Art Maillet has filed second degree murder charges against the driver of a vehicle involved in an alleged drunk driving fatality near Olancha.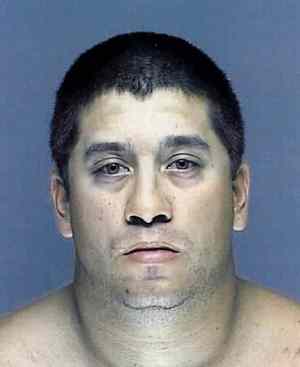 According to California Highway Patrol Officers, on Sunday four Bakersfield residents were driving northbound on Williams Road when the accident occurred. 24-year-old Louis Rojas was driving a 2003 GMC SUV with one passenger in the vehicle and two riding on the roof.
Maillet reports that according to witnesses, Mr. Rojas and three other individuals had been drinking that morning when the group decided to go looking for a place to fish and look for lizards and snakes. Maillet says, at some point, two of the individuals decided to climb out the rear window and onto the roof of the vehicle driven by Mr. Rojas.
While the two people were on top of the vehicle, Maillet reports that Rojas was travelling at a high rate of speed, when its alleged that Rojas hit the brakes hard causing the victim to fall from the top of the vehicle. The man, 32-year-old Marcos Torres, later died at Southern Inyo Hospital.
Rojas has been charged with second degree murder, felony manslaughter, felony driving under the influence of alcohol or drugs causing great bodily injury. The District Attorney also alleges that Rojas has two prior convictions for driving under the influence, and has filed a special enhancement under the California Three Strike law alleging that Rojas has a prior conviction of a serious violent felony.