Get ready for Mule Days 2012. Tickets go on sale Wednesday, February 1st.
 Headlining the 2012 Bishop Mule Days concert is veteran country music star … Terri Clark.
 Her latest work Roots and Wings, includes the radio hits, "I Just Wanna Be Mad", "You're Easy on the Eyes", "Poor, Poor Pitiful Me" and "Girls Lie, Too".
 With more than four million albums sold and nearly a dozen Top 10 hits to her credit, Terri Clark has emerged as a singular voice on the country music landscape – driving, passionate, spirited – and every bit her own woman.
 Terri Clark … live … on Thursday, May 24th at 8pm in the Mike Boothe Memorial Arena at the Tri-County Fairgrounds.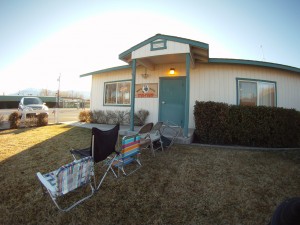 Tickets for the concert and all Mule Days events go on sale Tuesday, Feb. 1st at 8:30 a.m. at the Bishop Mule Days Office, 1141 N. Main St., Bishop.
For more information about Mule Days call (760) 872-4263 or log on to: muledays.org.
Ask about package deals for Mule Days 2012.