If you like horses, you will love Mule Days 2009. The Mule Days Committee reports that three famous horse groups will make it to the celebration.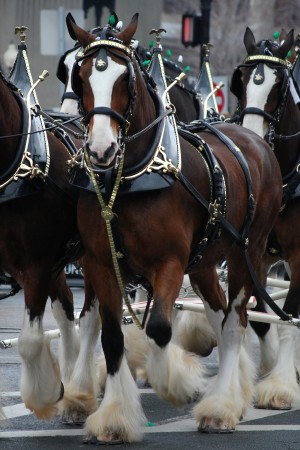 The Budweiser Clydesdales, sponsored by High Sierra Distributing, will parade through town and make various appearances.
The Priefert Percherons will show up, sponsored in part by Union Bank and the 20 Mule Team added to the equine appearances, sponsored by Mahogany Smoked Meats.
This year's Mule Days marks the 40th anniversary of the popular event and officials said they were glad to secure the arrival of what amounts to three of the most popular horse attractions in the country.
Still a mystery – the grand marshal for the big 40th celebration.