Here at Sierrawave, we had recently been contacted by listeners who had heard rumors of people in Mammoth being mugged at knife point by a group of Hispanic men. The word was that one of the muggings took place behind a local bar, the other on Mono Street.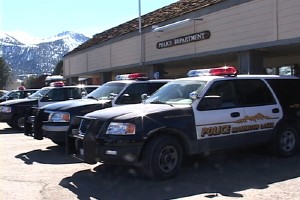 We contacted the Mammoth Police but were unable to find any recent muggings in the record, but with help from Sgt. Karen Smart we were able to find one reported crime that may be where at least one these stories started.
One of the rumors was that local man was smoking a cigarette behind The Tap, a local bar, when a group of men mugged him at knife point. Sgt. Smart explained that on February 15th, two Mammoth residents were arrested on assault charges outside the Tap. This case was not a mugging, but stemmed from the two being kept out of the bar by the bouncer.
Sgt. Smart explained that the doorman would not let 27 year old Raymundo Cisneros and 20 year Gabriel Ibarra into the bar because Ibarras ID showed he was underage. The two left the door jacked up and looking for a fight, Smart says. They soon confronted other people who were outside the bar smoking.
Sgt. Smart says that witnesses reported the two walking up to people and challenging them to fights. Witnesses did report seeing a knife. With a number of confrontations and a knife displayed the two were arrested for assault with a deadly weapon.
If there was a mugging on Mono Street, it does not appear that the crime was reported to the Police.