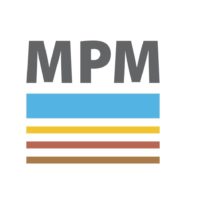 There is an event being held at the Chamber of Commerce Courtyard this weekend. Mojave Precious Metals (MPM) will host an open house event from 11 a.m. to 1 p.m. on Saturday, June 5. This event will take place in front of MPM's office, located in the Lone Pine Chamber of Commerce Courtyard.
The open house will be hosted before the famed Lone Pine "Concert in the Rocks."
The event is open to all local residents and tourists alike. Attendees of this event will have the opportunity to meet MPM's field geologist and team members, learn about its current exploration efforts, as well as the exploration process more generally.
Through this event, MPM aims to continue to grow fellowship with community members and visitors and speak to any questions that may be had. Snacks and drinks will be served at the event.
"Concert in the Rocks is an amazing event that exemplifies the rich history and beautiful landscape of Lone Pine," said Katie VonSydow, project geologist for MPM. "Mojave Precious Metals is proud to be part of, and invest in, this vibrant community. We look forward to welcoming attendees to MPM's open house prior to the concert and sharing more about who we are and why we believe Lone Pine is such a special place."