In mid-August a seasonal worker at Bodie State Park died from Hantavirus. Now, Public Health Officer Dr. Rick Johnson reports that preliminary information points to the man's motor home as the possible source of illness.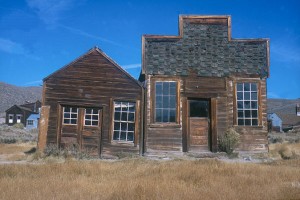 61-year-old Richard Laird Johnson of Redding, known as Laird, worked at the front desk of the Bodie visitor's center/ museum. Johnson had come down with a flu-like illness. After about four days he went to Mammoth Hospital and was quickly flown out to Reno where he died shortly after arrival.
Dr. Johnson said that the man's motor home,which belonged to him, was parked near the day use area at Bodie. Dr. Johnson said it was "infested with mice, including nests and droppings." It is not believed that the man's job as cashier at the museum was connected to his illness.
Trapping activities in the motor home were completed in early September by state personnel. Results are pending. Dr. Johnson said family members and co-workers have been informed and previous educational messages reinforced. Those messages include keeping homes clear of mice and when cleaning up droppings using a mask, gloves and diluted Clorox.
Two other cases of Hantavirus were confirmed in the Eastern Sierra over the summer – one in Mammoth and the other in Bishop. Those victims have recovered.