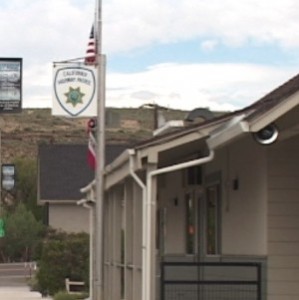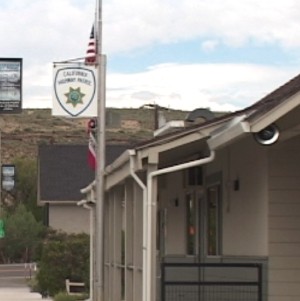 On Friday, June 13, 2014, at approximately 11:50 A.M, Mr. Walter Shaw, age 60 of Hobbs, New Mexico, was riding a 2002 Honda Goldwing motorcycle and traveling northbound on US Highway 395 at an unknown speed. Mr. Shaw was traveling at a speed that did not allow him to negotiate the left hand curve in the roadway, subsequently traveling onto the dirt shoulder and losing control rolling several times ejecting himself and his passenger.
Mr. Shaw sustained major injuries while his passenger Mrs. Sharon Shaw, age 58 of Hobbs New Mexico, sustained minor injuries.  Rescue personnel from Antelope Valley Volunteer Fire Department, Mono County Fire/Paramedic Rescue # 1, stationed in Walker, Department of Fish and Wildlife, Mono County Sheriff's Department and multiple personnel from the California Highway Patrol's (CHP's) Bridgeport office responded to the scene.  Due to Mr. Shaw's condition, a Care Flight medical helicopter was dispatched and the victim was airlifted to Renown Regional Medical Center, a level II trauma center, in Reno, Nevada. Preliminary indications are that alcohol and/or drugs are not a factor in this collision.
"Now that the weather is warming up, and getting nice, we will be seeing more motorcycle riders in Mono County.  I encourage them to ride safely, and enjoy the natural beauty of the area.  I hope other motorists are always attentive to the possibility of a vehicle traveling the opposite direction crossing into their lane….and that they have a plan to avoid a collision, " said R. D. Cohan, commander of the CHP's Bridgeport Area office.