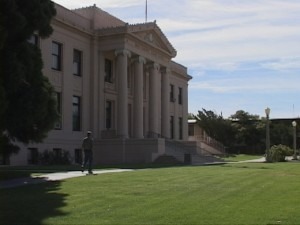 In the case of Dawndee and Kenneth Rossy, accused of embezzling $1.5 million in welfare funds, motions are pending, a change of venue motion is anticipated to be filed and a trial date has been requested by the District Attorney.
A settlement conference on December 19th was mostly uneventful. However, District Attorney Tom Hardy did say that counsel for the Rossys announced that they will be filing a motion to "suppress certain statements alleged to have been made by Ms. Rossy to investigators." That motion is set for February 3rd.
Gerard Harvey, who represents Kenneth Rossy, and Michael Berger, who represents Dawndee Rossy, according to the DA, will renew the motion to return money confiscated from the Rossy's bank account. These lawyers, the DA said, also indicated that they intend to bring a motion to change venue. That motion was set for hearing on March 13th and 14th.
A trial date has not yet been set, but the DA has requested a trial date in May. The Rossys face allegations of embezzlement of public funds, identity theft, conspiracy, filing false or no tax returns and forgery. They remain out of jail on GPS monitoring.