One of Inyo's murder cases lingers in the courts. The motion to disqualify Louis Leplat's attorney, Elizabeth Corpora is now scheduled for Friday, October 22nd.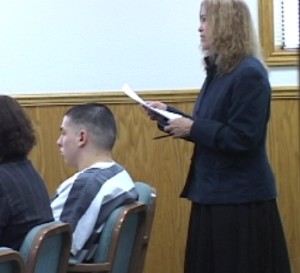 Inyo District Attorney Art Maillet claims that Corpora has a conflict of interest because in the past she represented one of Maillet's witnesses in the Leplat case, Daniel Casteel. Maillet alleges that Corpora may have gained knowledge in her representation of Casteel that would make create a conflict.
Corpora has strongly denied that. In papers filed with the court, Corpora said she learned nothing from Casteel that she will use in her representation of Leplat. She said that Leplat had waived any conflict concerns with her past representations.
Leplat, who is charged in the stabbing death of James Rambeau, was arrested over a year ago. Corpora did succeed in winning a change of venue for Leplat, who was scheduled for trial October 18th in Ventura. DA Maillet's motion caused that date to be vacated.