A question of public safety or ways to save scarce tax dollars? The controversy continues in Mammoth Lakes over a vacant police officer job. Four Town Council members did vote to fill that spot, but Mayor Pro Tem John Eastman remains unconvinced and vocal about the need to save money.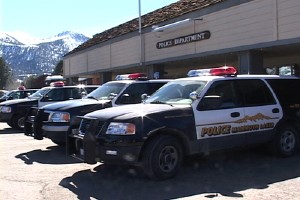 Eastman issued a statement about the vote to fill the school resource officer's job. Eastman points to the chronic recession in Mammoth and the 18% staff reduction in the police department compared to the 25% cutbacks in other departments. Eastman said, "Economic times are not good in Mammoth. Most of our local residents continue to be financially stressed."
Police Chief Randy Schienle points to the lack of margin in the police department staff and the fact that 63 of 84 shifts are staffed with the minimum of two officers or less. Schienle said 16 shifts have fewer than 2 officers and require overtime. The Chief said that many calls require two officers to respond, and depending on the crime the call can take several hours.
Yesterday the job of school resource officer seemed to take on more importance. A 12-year-old Mammoth middle school boy brandished a corkscrew and small knife at another student in class. Without a resource officer, Lt. Jim Short handled the call. Officers in the field will handle school issues until the position is filled. That process could take from 5 months to one year, according to the Chief. He said that Officer Matt Graef handled school problems and the considerable follow-up with parents, teachers and administrators.
Councilman Skip Harvey agreed about the importance of a school resource officer, although he feels the school district and Mono County could help financially. Harvey believes that public safety is number one and that the staff numbers need to be maintained. Harvey brought up CHP stops that find carloads of weapons and drug on Highway 395 to underscore our crime problems.
Mayor Neil McCarroll said the school should chip in on the cost. I believe in the work of the resource officer, he said. Its just a question of who pays for it. The Mayor also said the Town was not expecting to lose Officer Matt Graeff. Weve already made cuts and theres no need to cut further, said McCarroll
With a close eye on money as it slips out of the Town budget, Mayor Pro Tem Eastman calls a vacant position a financial gift.