Inyo-Mono Public Health Officer Dr. Rick Johnson verified that Inyo County now has three laboratory-confirmed cases of H1N1 flu. This on top of Mono County's four cases. As Dr. Johnson points out, for every laboratory-confirmed case, many people remain untested or even without care. H1N1 has thoroughly spread through our Eastern Sierra community.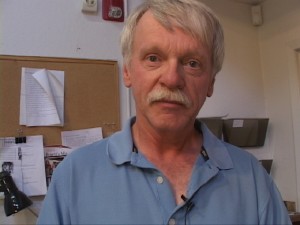 The latest case – Todd Kennedy of Independence. His wife, Sandee said that her husband's illness started with a headache then later a sore throat and a fever of 101 degrees.
Officials quarantined him and he is now recovering. Dr. Johnson said he believes we will see the illness throughout the summer, mostly among the young. The main thing, he said, is for the sick to stay home. Dr. Johnson said tests are being performed on patients admitted to local hospitals with flu-like symptoms, particularly involving people who work in local institutions and might spread the disease.
Dr. Johnson said the main thing is for people to stay home when they are sick.